Located in Symonds St, Central Auckland, these apartments above ground level retail /offices, are on a steep sloping site, and are a reaction against the tall impersonal towers than surround it.  Every time the slope drops away 1m, a slice is cut through the building and it is lowered to match, directly linking it to the land it sits on.  At each slice the cladding type is changed to further break down the visual mass of the building.
-Every apartment gets views, natural light, natural ventilation and a balcony.
-A central atrium provides a short cut through the site, and is a place for social interaction & chance meetings with neighbours.
-Sun facing courtyards x2 connect to the central atrium.
-Greenery and natural materials are located throughout the interior, providing a contextual link to the park across the road and a green-link through the building.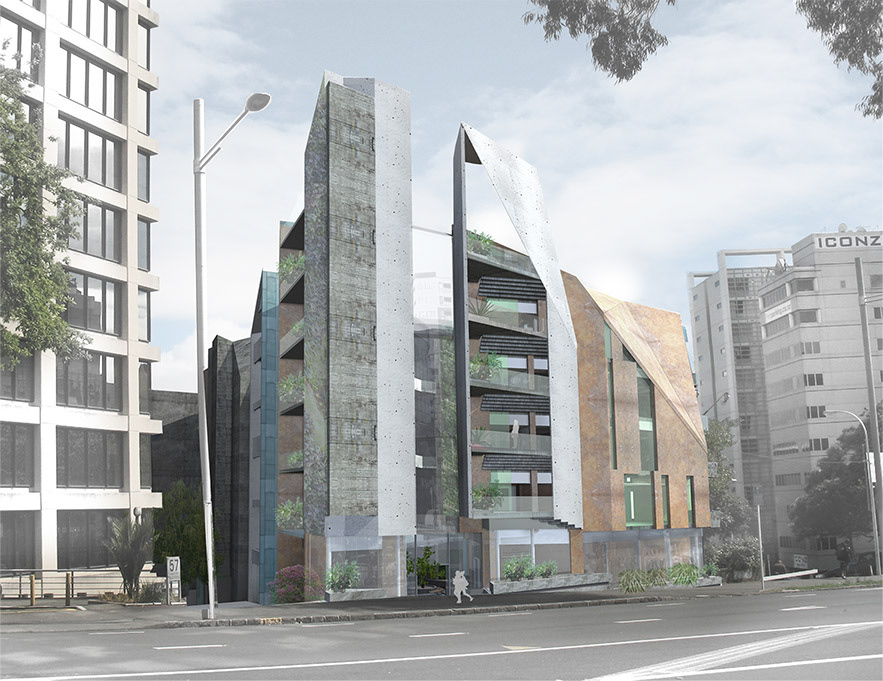 Exterior Perspective - from Symonds St, Auckland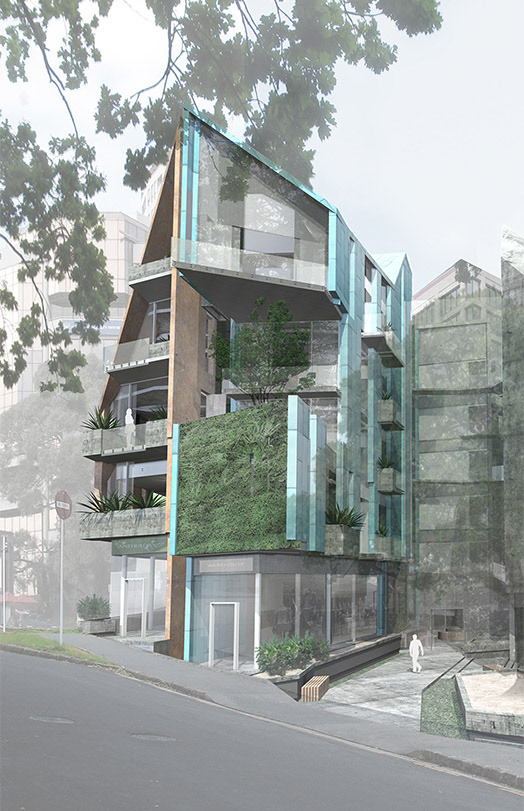 Exterior Perspective - towards Symonds St, Auckland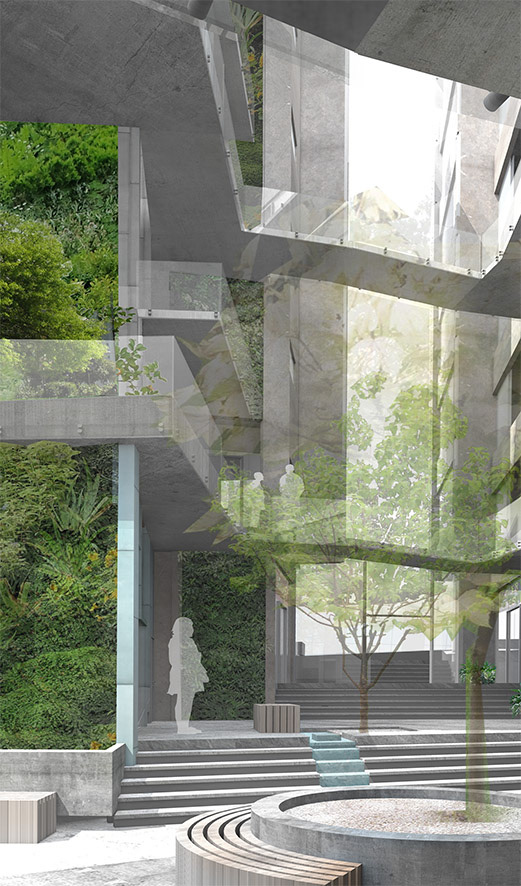 Atrium Interior Perspective
Apartment Interior Perspective