This design was an entry to the NZIA Cantabrian House design competition for a low cost, post Christchurch earthquake suburban house.
-Lightweight and flexible timber structure and cladding
-Main living spaces open out to an enclosed deck that can be used year round.  This deck then opens out to the main outdoor living space, providing a transitioned connection between interior and exterior.
-Simple building envelope to reduce costs, while still allowing for generous ceiling heights over the main living spaces.
-Perforated timber panelling in front of the deck filters light into the interior in the manner of light filtering through a tree.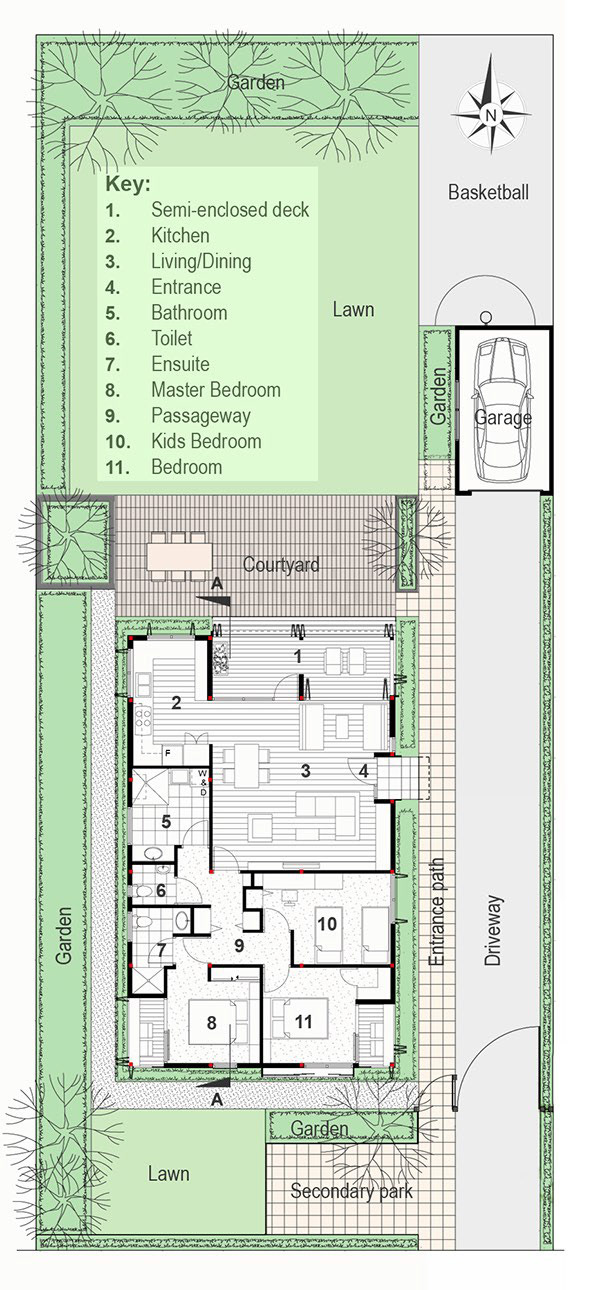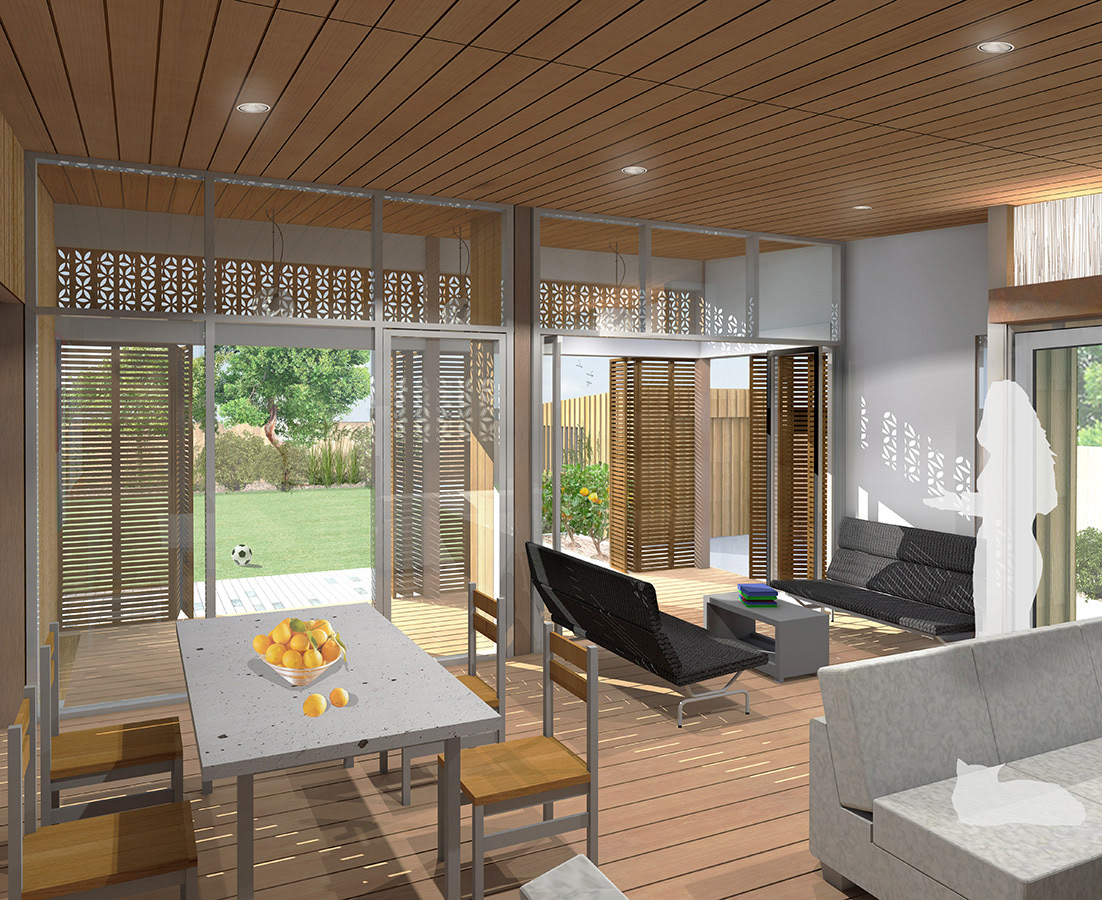 Interior Perspective - Living / Dining Area